Laboratory Synthesis Equipment
Add Your Heading Text Here
•Round bottom flasks, beakers, volumetric flasks, Buchner, dropping funnels, Schlenk flasks, condensers – from milliliter to ten liters.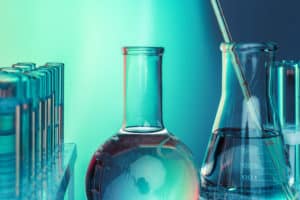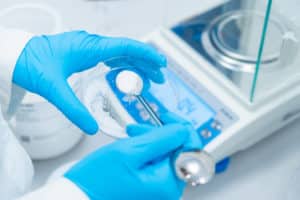 •Precision scale from 4 digits to 300kg.
Rotary evaporator, centrifuge, ventilated oven, vacuum oven, distillation system, separating funnels for liquid-liquid extraction, distilling columns, chromatography columns.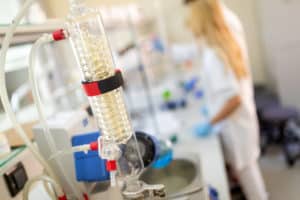 By offering process development and scale up services, we are your complete solution for all bulk projects. Our ability to transfer our catalogue compounds to commercial quantities means you do not have to go through the project transfer cycle – easing your sourcing process and adding value. Our lab is equipped with 50L reactor and 20L rotary evaporator to offer bulk support to a wide range of sectors including, biotech, pharmaceutical, electronics, cosmetic and paint industry.
Functionalization & Analysis Equipment
With plasma, components can be tempered with various coats. The raw materials, mostly short carbon chain monomers, crosslink in the plasma to form polymers. The selection of raw materials determines the coat characteristics:
Hydrophobic (water repellent) • Hydrophilic (water attracting / wetting) • Scratch protection, corrosion protection • Carbon coats • Barrier / Diffusion barrier • PTFE-like• Anti-friction coats / Nonstick coats • Adhesion promoter / Primer • Water / steam barrier • Metallisation • Nano-silver 
In order to support you in your projet, SiKÉMIA is equipped with a low pressure Plasma from Diener Electronic.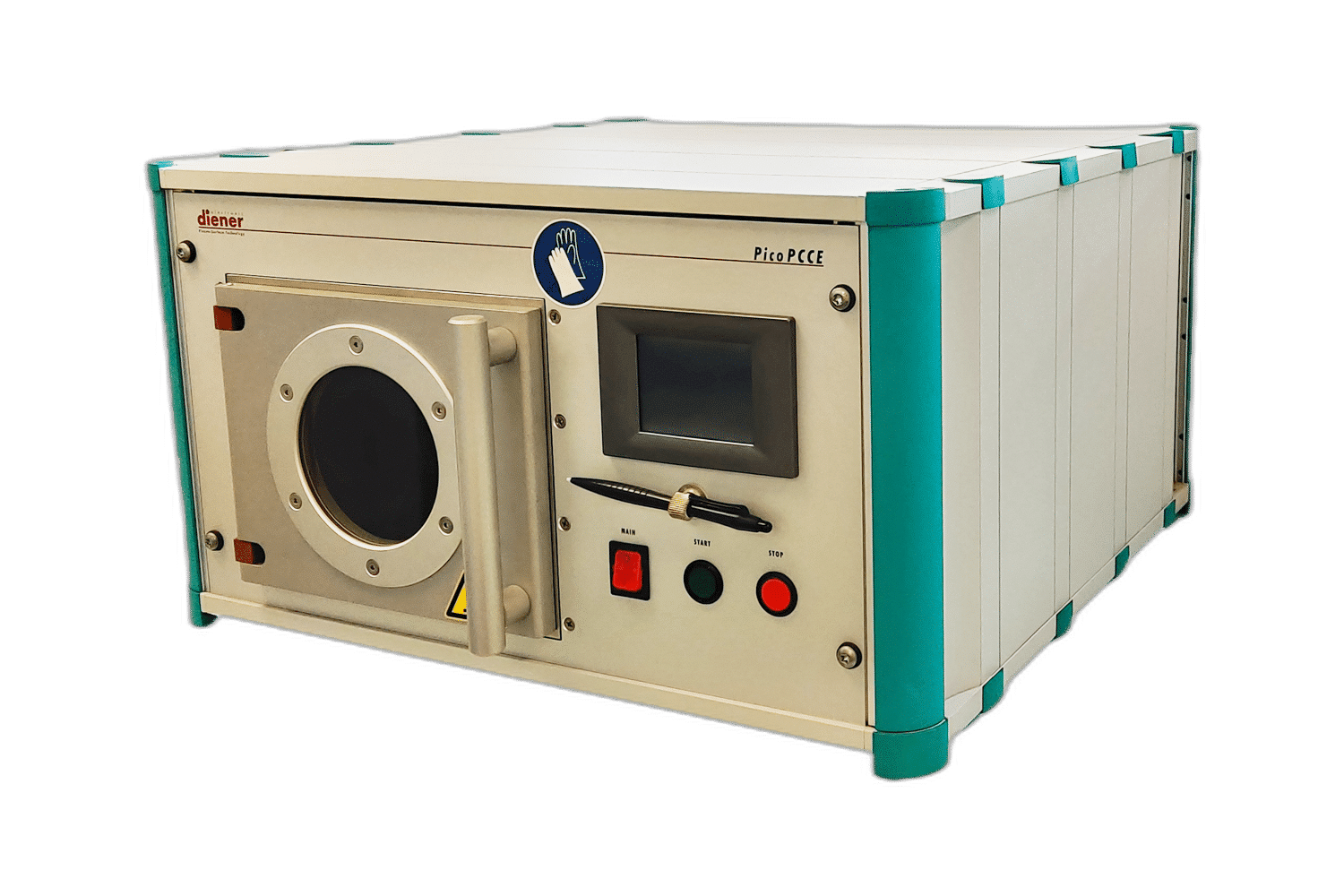 To help you better trough your project and deliver high purity compound our lab is equiped with
• Magritek 60 MHz NMR ¹H & ¹³C
• Digidrop contact angle from GBX
Because neither suppression nor substitution of chemical exposures is possible, we make a point of protecting our teams. In this context our laboratory is equipped with collective protection and our chemists are equipped with individual protection adapted to their tasks and their working environment. This protecting equipment is controlled once a year and the laboratory is equipped with multiple and adapted fire extinguisher.
Collective Equipment :
• 12 chemical fume hoods and 2 Floor-mounted chemical fume hoods
• 2 Solvent secured cabinet for flammable and acid-bases compound.
• 4 ventilated secured cabinet for chemicals
Individual Equipment :
• Lab coat
• Repiratory facial masks for powder and vapors
• Adapted gloves
• Chemical safety goggles